All About Scent Work Podcast
2019-06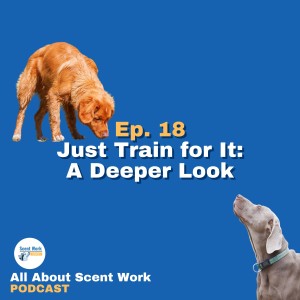 Tuesday Jun 25, 2019
A slogan that is making the rounds as of late is, "Just Train for It!". This has come about in response to people claiming they are having difficulties at trials, especially when it come to potential distractions or distractors. Asking people to train for what they may see at trial is a sound principle on it's face...but is this slogan potentially doing more harm than good? In this podcast episode, we discuss the inadvertent downsides to "Just Train For It", the need to be clear and thorough as well as how, as community, we need to reassess how we approach trialing and training. A ton of information jammed into one little podcast episode! Let's get to it!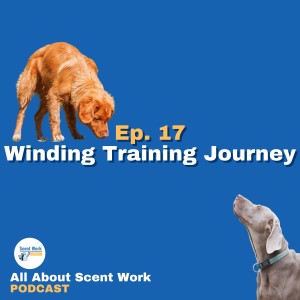 Friday Jun 14, 2019
No training journey is in a straight line. Regardless of whether you are a professional trainer, instructor or an experienced competitor, there are oftentimes turns, detours, about-turns and more. In this episode, we speak with Scent Work University Instructor, Lori Timberlake, to learn more about her own personal training journey and highlight the importance of continual learning and building a strong foundation.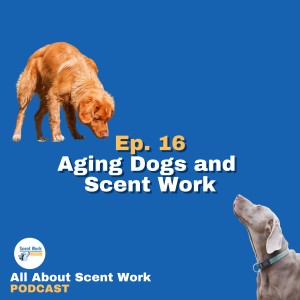 Friday May 31, 2019
It can be difficult to think about, but all of our dogs are aging. As they do, we need to be careful and mindful of what we are asking them to do in regards to all of their activities. This includes Scent Work and is especially true when we are competing with our dogs.  In this podcast episode, we discuss some of those considerations, the way certain competition organizations are designed to encourage competitors to make good decisions on behalf of their dogs as well as how we can better design our training exercises to keep our dogs in the game and not in conflict.