All About Scent Work Podcast
2018-06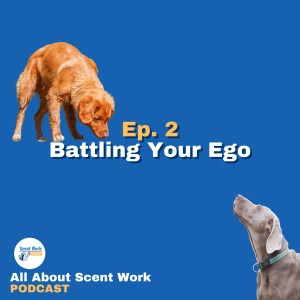 Tuesday Jun 12, 2018
In this podcast, we will discuss the battle many dog trainers, instructors, handlers and owners will encounter at some point: keeping their ego in check when it comes to training and competing with their dog. We will discuss how this applies specifically to Scent Work, some of the common pitfalls and how you can set your dog and YOURSELF up to succeed.  Be certain to also check out the Scent Work University blog.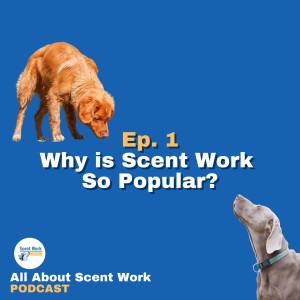 Tuesday Jun 05, 2018
In our very first podcast, we will answer the age-old question: why on Earth is Scent Work so popular?! We will also dive into answering some other intriguing questions that were posed by our students, as well as give you some ideas on how you can get started in this activity, if you haven't already. And yes, we will also go into how online dog training really DOES work. This is going to be fun, and we thank you for listening.